Rasul Experience for Two
Rasul Experience for Two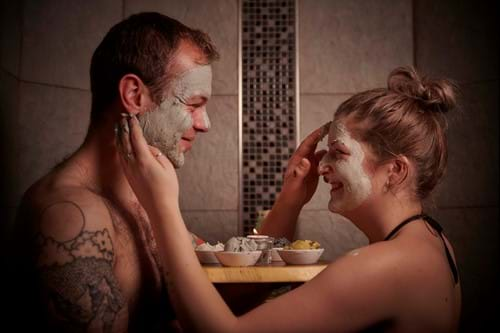 Personalised Rasul Experience
Five mood scents ranging from Mood Booster to Peace Keeper, from energising to soothing. Choose your favourite one, which will be added to your mud giving you a completely bespoke rasul experience.

Your experience starts off with a welcome drink and 1 hours use of the thermal facilities before entering the Rasul chamber. You will apply smooth, warm mud - selected for its mineral rich properties - which deeply absorbs into your skin. As the chamber begins to fill with steam your pores open, allowing the mud to naturally absorb and draw out impurities leaving your skin feeling smoother and nourished.
Your experience will then finish back in the relaxation lounge with a post treatment sorbet to finish.
£140 for two people Monday - Thursday
£160 Friday - Sunday